The dream has slowly grown more and more into reality through the XL Group, which today is a successful and well-established restaurant group in constant development. It is composed of individual restaurant concepts with a high level of quality and expertise. Each restaurant stands for its own concept, and it is the overall experience, good food, good drinks and the surrounding environment, that is important to us. All the places are completely unique in their own way, and they all deliver their own food journeys for the customers. The concepts that are in the XL Gruppen are; XL-Diner, Kabb, Lyst, Milk, Kulinarisk Spiskammer, Foyer and Food Company Catering.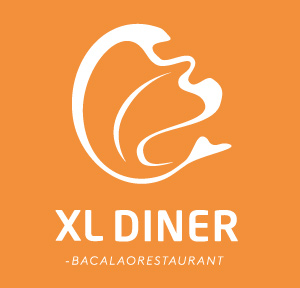 XL-Diner – With the cuttlefish in the driver's seat
In 1998, founders Ivar Breivik and Roar Moen Aarseth brought the first part of the restaurant dream of the XL group to life, through the opening of XL-Diner. The restaurant that would turn out to be Europe's best clipfish restaurant 20 years later.
Right from the start, the focus was on giving rockfish the status it deserves. That is why it is precisely rockfish and bacalao that have the VIP place on the menu in this restaurant. But you also get other tasty alternatives to raw materials, in the form of fresh fish or a juicy meat dish. XL-Diner invites you to an all-nighter, with good food and a wonderful atmosphere, and service from the moment you enter the door until the candles are blown out for the evening. Here you can have a romantic evening for two, have inviting business dinners, and end the summer with good colleagues. At this restaurant you can simply say that you can enjoy good company and a lovely view together with a wonderful and quality-stamped meal.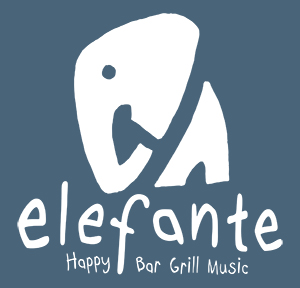 Happy Elefante – A gathering place for everyone
Happy Elefante's main focus is to offer our guests an American-inspired menu and experience with various homemade burgers, meats and small dishes. On our drinks menu you will find a large selection of gin, an extensive beer menu and classic drinks with an elegant design. We have also emphasized good music and live entertainment. We will serve you an exciting and varied offer throughout the week. You get all this in a venue that is an experience in itself, with inspiration from old and new music heroes, film, sport and history from far and near…come and experience Elefante!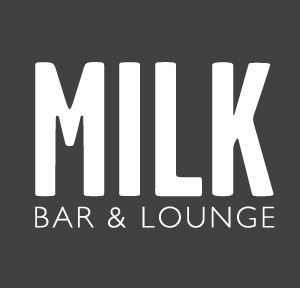 Milk – Quench your thirst in stylish premises
Ålesund's most unique bar, you will find lying on an old ferry quay outside Skansekaia. Here you can be served whatever you want in delicious drinks, served by professional bartenders. The drinks are topped off with a pleasant atmosphere, and you can both enjoy the view over Ålesundet and Brosundet, or you can turn your gaze down to the glass floor and watch life below the quay. Milk is perfect for an aperitif before a better meal, or perhaps you bring business contacts here for a refreshing conversation.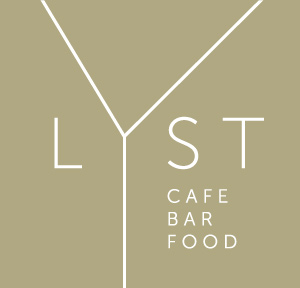 Lyst – Quick lunch or a social evening in lovely surroundings
Café Lyst not only has stylish premises, a lovely backyard and good coffee, you also get tasty and healthy dishes from a varied menu. Here you can sit down during the day and work on your own projects, have a quick salad for lunch with colleagues and fellow students, or have an ever-so-small cozy evening with girlfriends. Weather permitting, you can enjoy the atmosphere in the charming backyard, or sit outside and watch life in the pedestrian street at the front of the venue.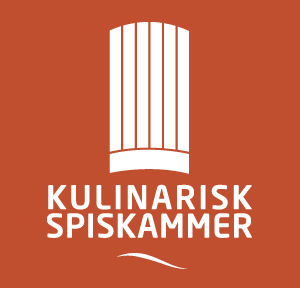 Kulinarisk Spiskammer – More cooks means less mess
Are you looking for the ultimate team experience or perhaps you want to take your group of friends on a different night out? Anyone who wants an activity where cooperation is essential and the laughter is free, you should go to the Culinary Pantry for a fun and educational experience in the form of a cooking competition. At Kulinarisk Spiskammer you get the opportunity to cook good food, and enjoy it together after the work is well done. Our committed chefs guide you through a culinary journey, where you yourself are in the driver's seat and cooperation is important. This venue is also rented out for events such as weddings, graduations or larger gatherings. And the best part? Kulinarisk Spiskammer has easy access and is centrally located in Ålesund city.
Foajé – Culture meets food
Foajé is a room with many possibilities, and with plenty of space for whatever you want. This venue is beautifully situated on the floor above Parken Kulturhus, and with the city park as its nearest neighbour. Here you can cater for lovely weddings, eventful courses/conferences, Christmas parties or events for anything from 70-300 guests. Imagine being able to wander around the city park to take beautiful wedding photos or just to get some fresh air.
Since the venue is located above Parken Kulturhus, it will be open to those who wish to meet both before, during and after cultural events. Delicious beverages will be served, and you can pre-order both table and drinks to make the cultural evening complete. Not only does the venue have its own kitchen and dining options, there are also special cultural events for adventurous visitors. You can be served theater plays, cabarets, intimate concerts, as well as enjoy mingling and dancing. The foyer has something for every guest, and we welcome an all-nighter here!
Food Company Catering – Varied menu with healthy and tasty dishes
One of our latest ventures is our very own catering department. The focus is to deliver good food, for events of several sizes. With us, you can order food for meetings, weddings and both small and large events. We also offer to cook the food at your home, where our own chef takes care of the waiting so that you and your guests can enjoy the evening from end to end. The food is made in our state-of-the-art kitchen, with ingredients that are made up of healthy, nutritious and mainly local produce. Our menu is tailored according to your budget, and according to the tastes you want to serve your guests or participants. The dishes focus on the use of raw materials that provide a total experience of quality, and we are proud to be able to serve according to your wishes and needs!