Our restaurants are filling up in the run-up to Christmas! If you are one of those who do not have the opportunity to arrange a Christmas party during this period, we have now opened up the bookings for January and February. We have several different menus to offer, and may also tailor a menu for you and your group if you want. Get in touch, and we'll find a date and menu for an alternative Christmas party and a cosy winter evening!
Christmas with clipfish
On XL Diner's menu, you will naturally find the traditional Christmas dinner plate from Sunnmøre, but many people also prefer to try XL Diner's beloved "Christmas with clipfish". In this dish, you will be served both clipfish and lamb chops with pea stew and root mash as a side dish. If you come to the restaurant for the first time and would like to try our famous bacalao, don't worry! We also have it on the menu now during the Christmas season.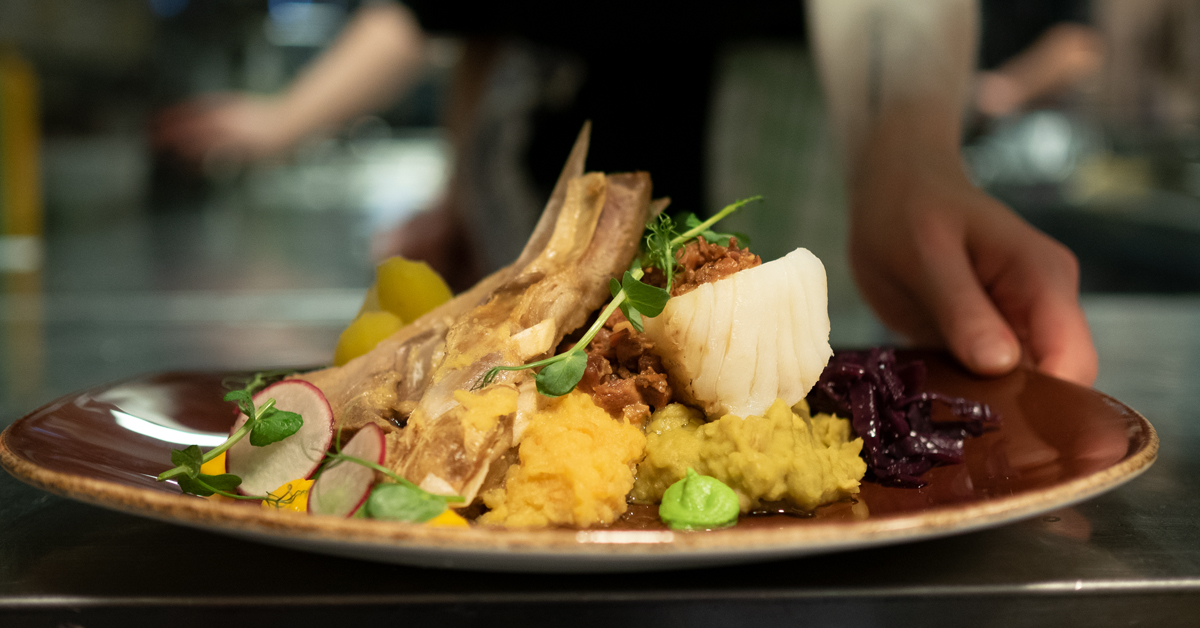 Two varieties of "lutefisk"
You must also not forget to try XL Diner's exquisite lutefisk with all the delicious sides. You can read more about our lutefisk here. Usually, when you order lutefisk from the menu, you will be served stockfish, which is dried codfish. What you may not know, is that we can also serve lutefisk made from clipfish! Remember to pre-order if you want to try this
A Norwegian food tradition starter
Perhaps you would like to try the traditional "rakfisk" for a starter? Rakfisk is a Norwegian fish dish made from trout or char, which is salted and autolyzed for two to three months, or even up to a year. The one we serve at XL Diner has a quality seal and is sourced from the family business Wangensten in Valdres. "Raking" is an old preservation technique for freshwater fish. The fish goes through a fermentation process to develop a distinctive aroma and consistency. We have chosen a slightly mild version that can suit most palates.
The rakfisk is made with the rainbow trout, which resides in the fresh mountain waters of Jämtland before being raked from the cages, slaughtered and sent to Valdres for further processing.
– In our production premises at Leira in Valdres, the fish is then washed, salted and left to mature. After a minimum of 6 months, the fish is ready and may be packed and delivered, says general manager Edgar Linn in Wangensten.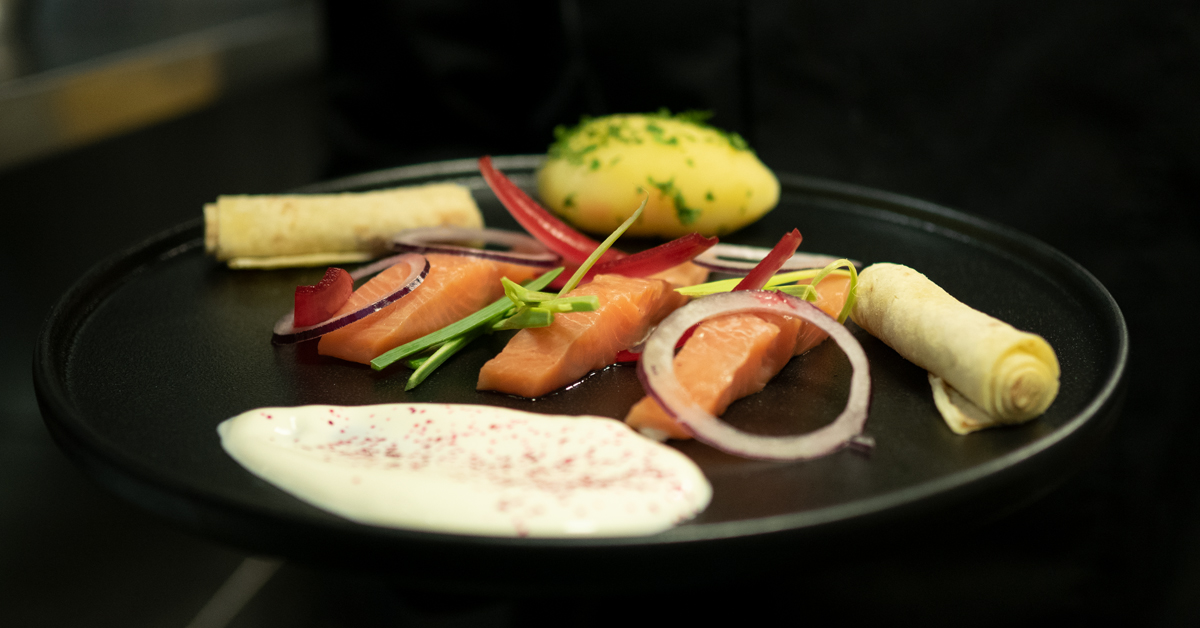 A sure winner
Finally, we must not forget the Christmas dessert, which is a sure winner among many: cloudberry cream. This is the finishing touch to set you in the right Christmas atmosphere. The cloudberry cream is made from a wonderful mixture of cloudberries, cream, vanilla and a sweetener.
Christmas food with a twist
Would you like to try a slightly different version of the Christmas food? How about grilled salmon, ribs and pork chops with an Asian and Southern European twist? At FUMO, we serve both exciting sharing dishes that may be shared as well as tasty main courses for one. Choose as many dishes as you like, or go for one of our suggestions for five- and seven-course menus.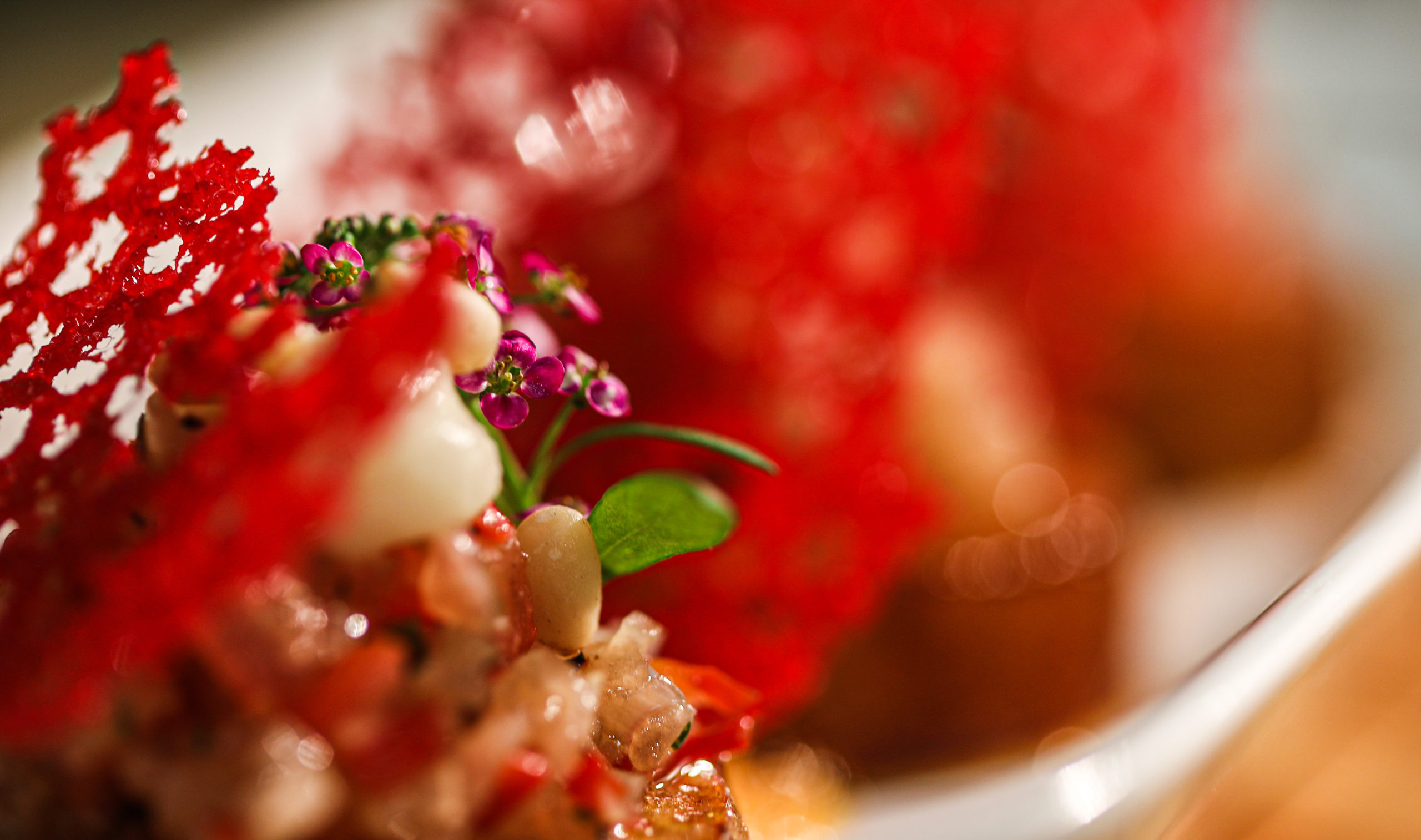 Is your mouth watering? Book a table! Order your table at XL Diner and FUMO.